BACK PURCHASE INFORMATION GENERAL INFORMATION HOME
Cost of Freedom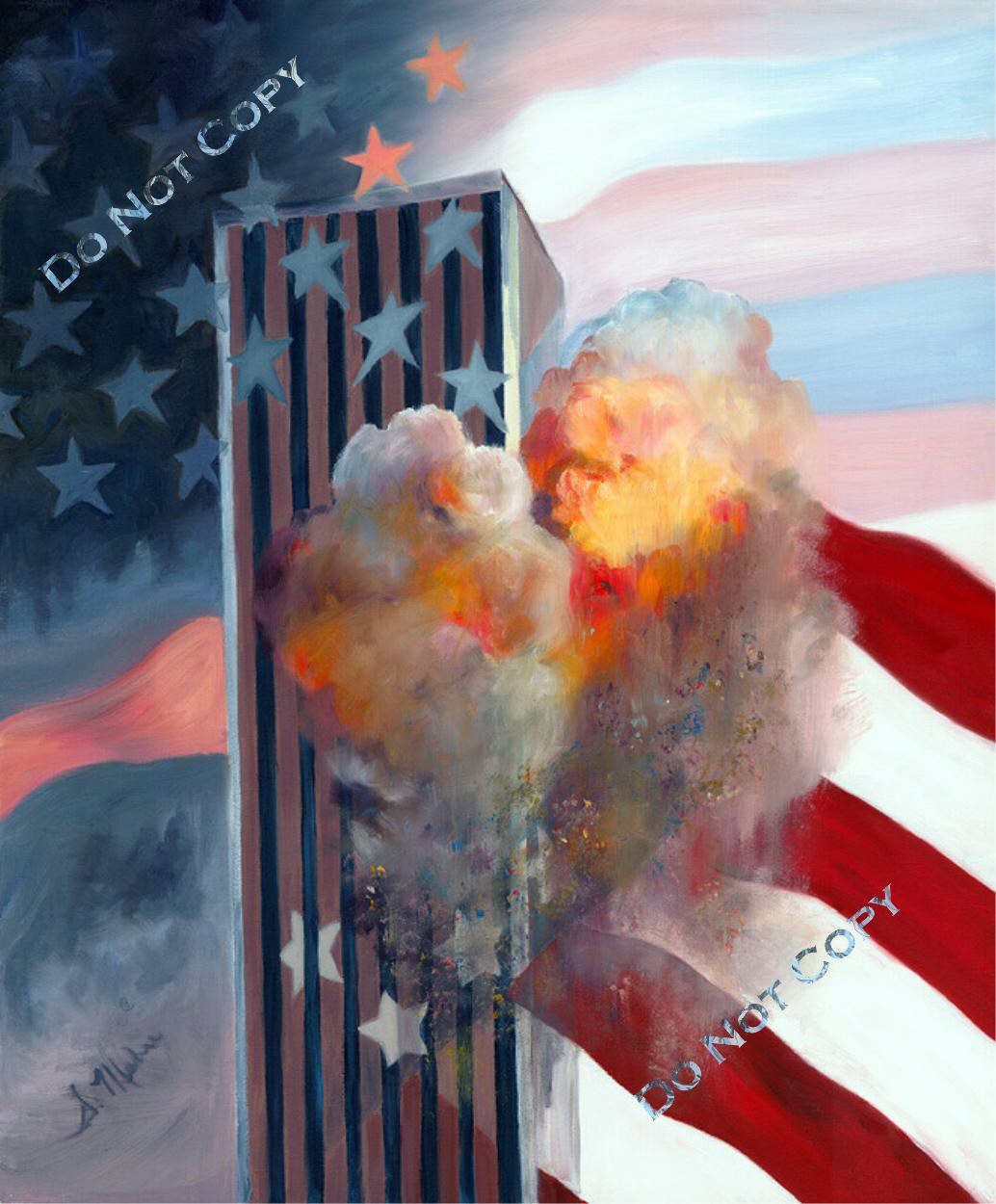 Cost of Freedom
The Towers erupted in flame and devastation. As the second plane flew into the towers, Americans everywhere knew that this was the beginning of a new era—an era where we must stand tall. Immediately in the seconds and minutes following the crash, American flags appeared almost everywhere we looked. We became united.
In "Cost of Freedom", Susan has portrayed in a single painting, an accumulation of the days that followed. The uniting of the United States of America that resulted from the events of September 11, 2001 is caught in an instant as the Trade Center Towers are enshrouded in the Stars and Stripes. The painting style is both realistic and hopeful.
"Cost of Freedom" is a part of the "911 Collection" by Susan Mabie. The series is created from a combination of scenes from the coverage of the tragedy and the creative mind of Ms. Mabie.
Base Size: 20" x 24"
Order Sizes: Canvas rolled price Stretched price

20" x 24" $192.00 $208.25