BACK PURCHASE INFORMATION GENERAL INFORMATION HOME
Seeds of Freedom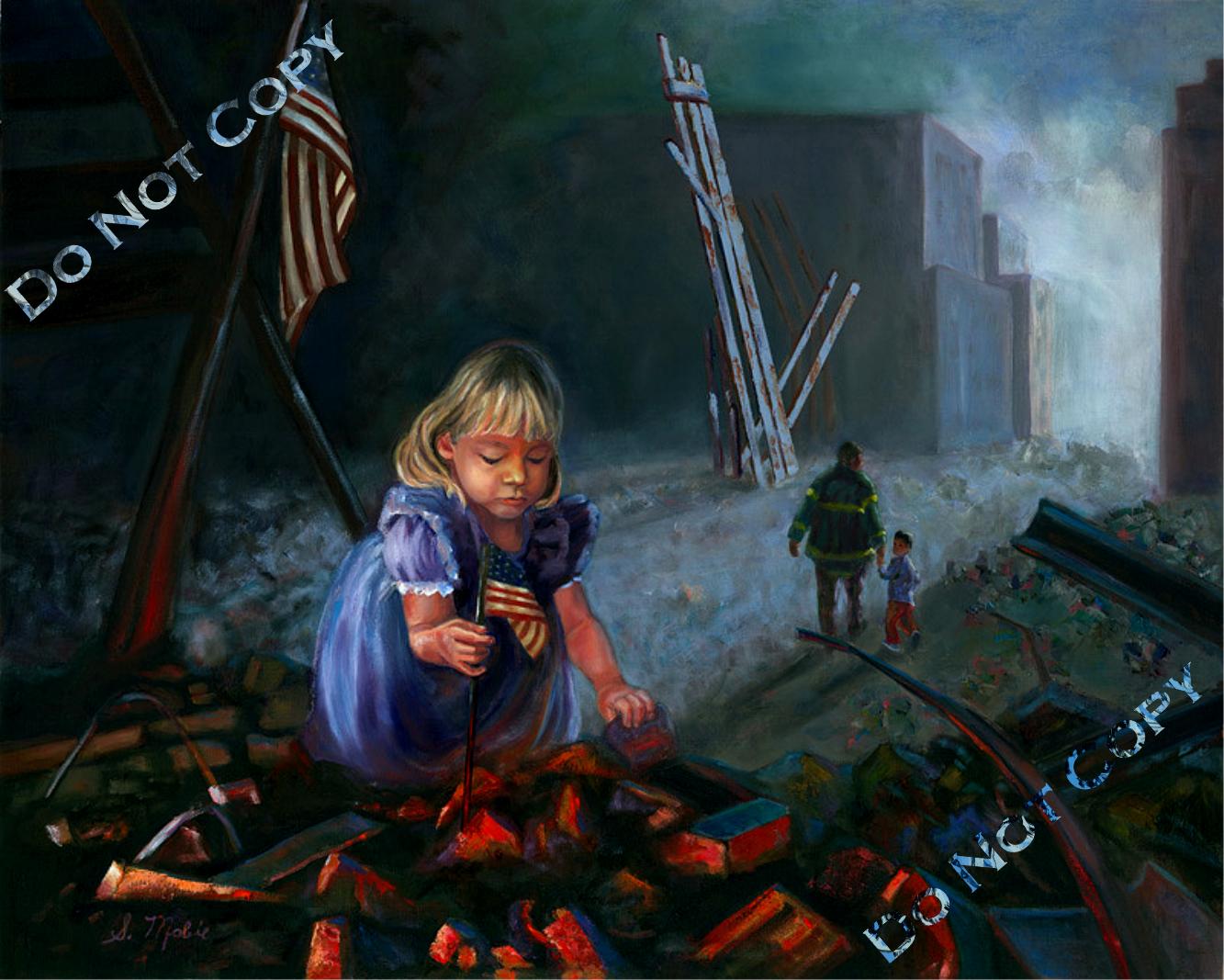 Seeds of Freedom
What is in the young girl's mind as she plants her small flag amid the ashes of the devastation surrounding her? Does she know that the hope of the nation lies in her hands? One can see the confidence in her face of a future that is even better than the past. Clearly she, a child, can see that from the rubble can rise an even greater good..
In "Seeds of Freedom", Susan portrays the hope of this country in her scene of a young girl planting her own flag. In the shadow of an older flag comes the girl's youthful one, ready to begin the healing and rebuilding process, to make even better what has been stolen. Susan has used a combination of realism and loose strokes to increase the impact of this oil painting. Clearly the positive images of the scene develop the optimism of hope growing out of tragedy.
"Seeds of Freedom" is a part of the "911 Collection" by Susan Mabie. It is a combination of scenes from coverage of the tragedy and the creative palette of Ms. Mabie.
Base Size: 24" x 30"
Order Sizes: Canvas rolled price Stretched price

24 x 30 $288.00 $308.00