BACK PURCHASE INFORMATION GENERAL INFORMATION HOME
Mother and Child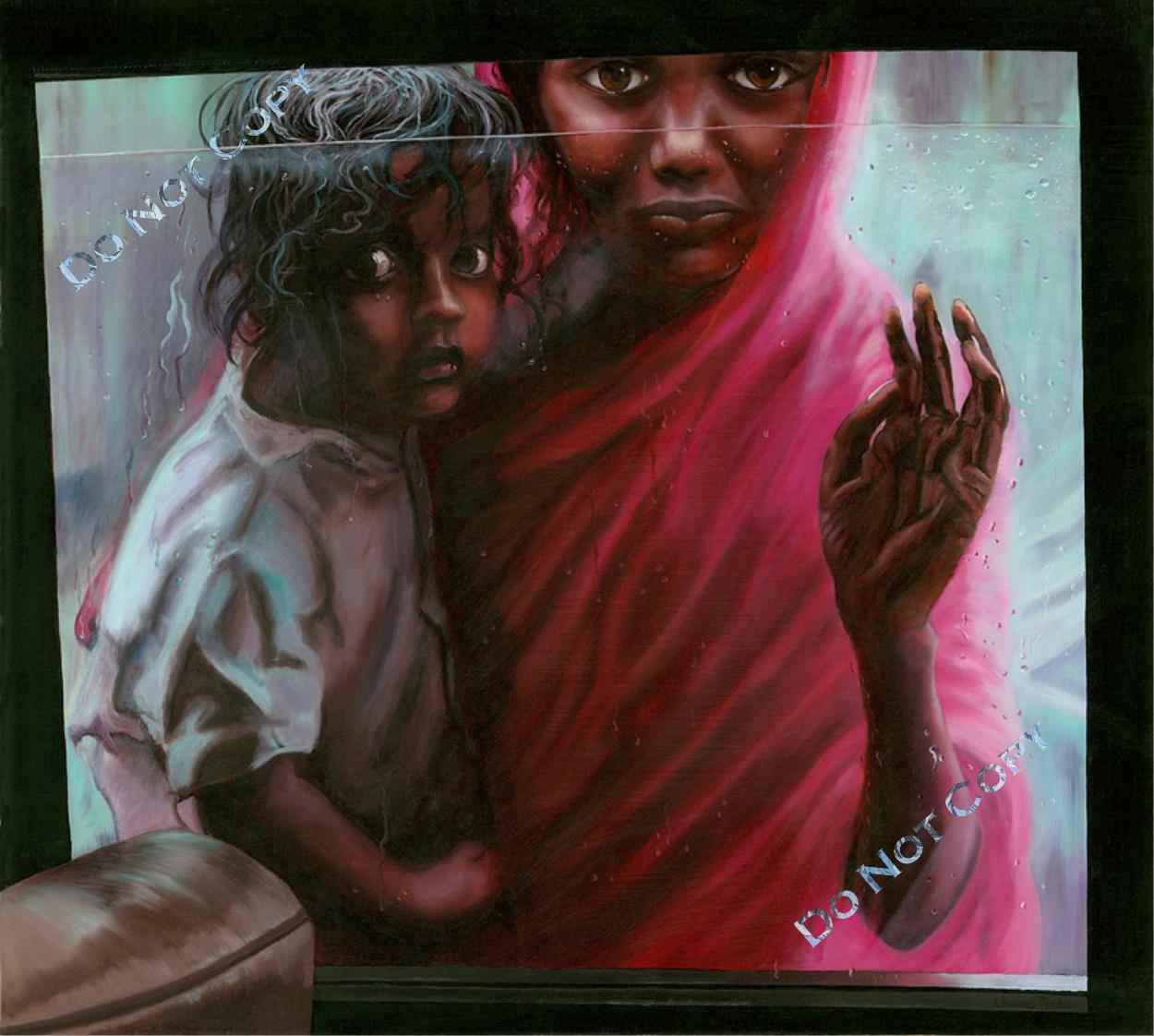 Bombay
As the car slowed the woman stepped up to the window, her baby in her arms. As the woman peered in and silently asked for help, the young boy, eyes wide open, stared in awe. There was hope in his eyes, hope that years of suffering had removed from the eyes of the mother. The boy obviously still believed that life held no bounds. His face reflected the hope of the world. The pride of the mother resided in the hopes of the son.
In "Hope" Susan captures the contrast between the hopelessness of poverty and the hopefulness of youth. She captures the mist of the humid day on the car window and in the hair of the mother and child-- or is it the tears of the poor falling on the world? She puts the soul of the young child within you, touching you, making your heart yearn to help the mother and child.
"Hope" is a part of the "Diversity Collection" by Susan Mabie. This work is based on the photograph "Bombay" by Steve McCurry and. Steve McCurry is an internationally recognized photographer. The right to paint and sell this painting has been granted by the agency of Mr. McCurry.
Base Size: 27" x 31"
Order Sizes: Canvas rolled price Stretched price

27 x 31 $268.00 $290.00