BACK PURCHASE INFORMATION GENERAL INFORMATION HOME
Trash Man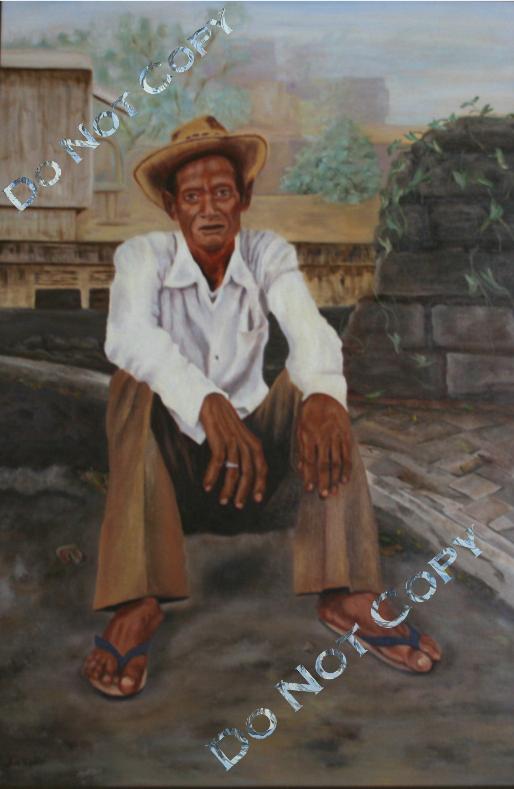 Trash Man
This was the local trash man. His job was simple, to take the trash from [placed through the rock walls of the rich people in the big homes, load it into his trash cart, and pull it to a pick up point somewhere nearby. Perhaps it was not a job that most would be proud of but in this world it was his job. And it was a job that provided him with enough money to eat. It was obvious from the clean shirt and the worn out look on his face that he took pride in all that he had, however little that might be. His pride was inside himself and it was good.
In "Trash Man" Susan is able to put the simple life of many third world people in perspective. while the trash man may have not owned much, he had a job and that was more than a lot of people. Susan captures the contrast between pride in things and pride in one's self.
"Trash man" is a part of the "Diversity Collection" by Susan Mabie.
Base Size: 27" x 31
Order Sizes: Canvas rolled price Stretched price

27 x 31 $268.00 $290.00