BACK PURCHASE INFORMATION GENERAL INFORMATION HOME
City Streets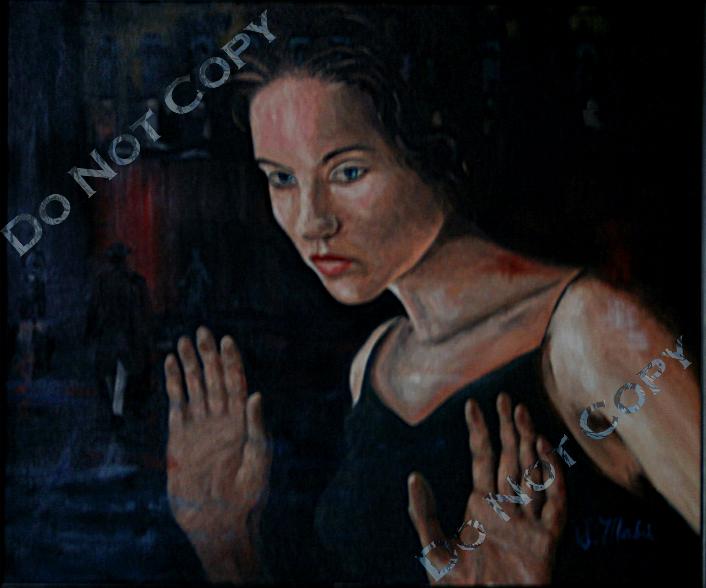 What is in the woman's mind as she sees the turbulence out her window? Her fingers gently touch the window as if to want to be outside; her eyes reflect the safety she feels in her protected room and a hint of the fear of going out. Will she go outside? Will she remain forever protected in her own world?
Susan Mabie has captured a bridge between competing emotions in her depiction of "City Streets" and the woman looking through her window at the scenes below. Combinations of realism and impressionistic impulses combine to leave the viewer with the same quandary as the woman in the window. In this work of art, Susan demonstrates her ability to combine various painting styles to accomplish a single purpose.
"City Streets" is a part of the "Diversity Collection" by Susan Mabie
Base Size: 20" x 24"
Order Size Rolled Price Stretched Price
20 x 24 $144.00 $160.25