BACK PURCHASE INFORMATION GENERAL INFORMATION HOME
Mother and Child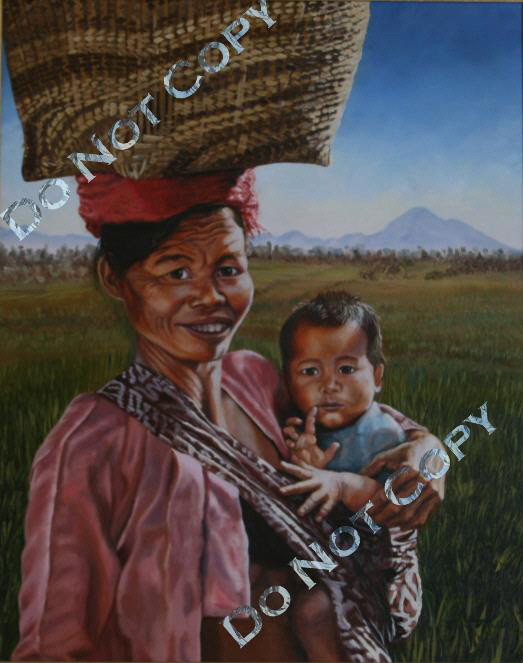 Mother and Child
She did not own very much, this lady of the villages of Indonesia. But in her smile, in her gait, in her very presence was pure joy. She had a contented happiness that could not leave her person for with her was her future and her posterity. The baby reached out as if to touch life itself. It was not her possessions for she had little. It was not her monetary wealth, for she had none. Rather, it was in the joy of her family, of her son.
In "Mother and child" Susan captures the innocence of youth and the pride of motherhood. The essence of our world lies in its future and in this painting is found the purity of joy in the future. Would the child find what he is reaching for? We shall never know but in this painting we find that Susan has captured the joy of motherhood. The child itself.
"Mother and Child" is a part of the "Diversity Collection" of Susan Mabie.
Base Size: 24" x 30"
Order Sizes: Canvas rolled price Stretched Price

20 x 25 $150.00 $165.50

24 x 30 $216.00 $236.00