BACK PURCHASE INFORMATION GENERAL INFORMATION HOME
Spirit Dancers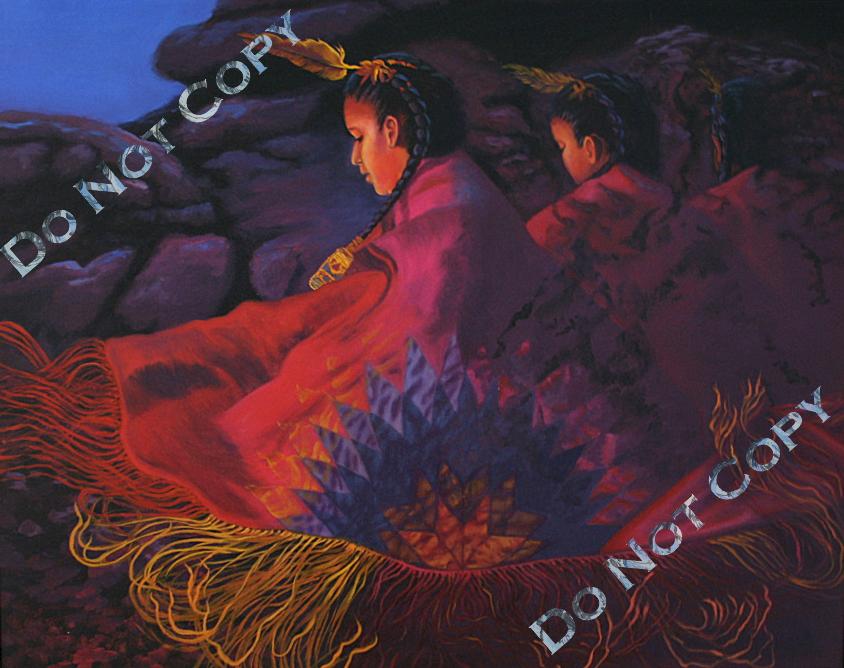 The starlight and the glimmer of the fire reflected off of the rocks upon the dancers and their flowing garments. The moment became ethereal as the dance went on. Physical and spiritual merged as the dancers swayed in rhythmic collusion with their surroundings. Finite became infinite if only for the moment
In "Spirit Dancers", Susan Mabie presents an airy state of native American dancers involved in purposeful motion. She has ascribed transparency to normally opaque objects evoking transcendent emotions. The use of royal colors provides suggests ascension to higher purpose by dancer and viewer alike.
"Spirit Dancers" is a part of the "Diversity Collection" by Susan Mabie. The artwork is based on a photograph produced by Lois Ellen Frank. Ms. Frank has granted rights for this painting.
Base Size: 32" x 40"
Order Sizes: Canvas rolled price Stretched Price

24 x 30 $216.00 $236.00

32 x 40 $384.00 $416.00