BACK PURCHASE INFORMATION GENERAL INFORMATION HOME
Earth Angel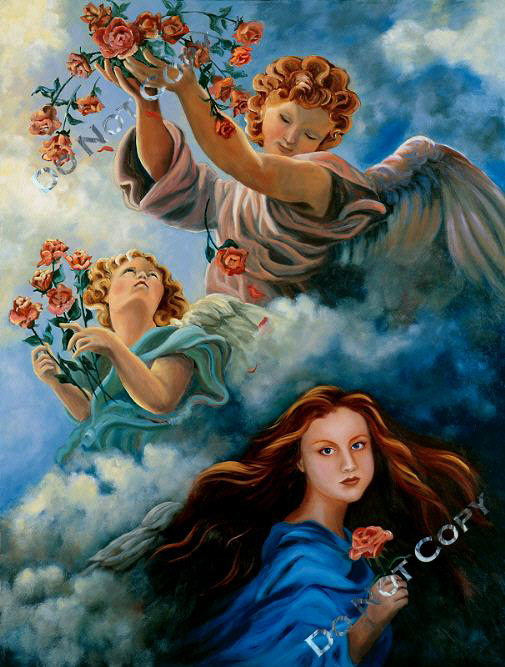 Earth Angel
The young lady was beautiful. In a world filled with war and rumors of wars, strife, and pain, the glow of the girl transcended mortality. One could almost see angel wings upon her back. One could envision angels watching over her. One could know there was good in the world by seeing the innocent beauty of this Earth Angel.
In "Earth Angel" Susan Mabie portrays a connection between heaven and earth. In soft clouds she has placed angels and roses reflective of the gentle nature of the young lady. You are entranced in the eyes of Earth Angel. You want to know her. You find that goodness is alive in this painting reminiscent of the works of the old masters with a refreshing modern quality.
"Earth Angel" is a part of the "Lighter Side Collection" by Susan Mabie.
Base Size: 24" x 32"
Order Sizes: Canvas rolled price Stretched price

24 x 32 $230.00 $250.50

18 x 24 $138.00 $154.00