BACK PURCHASE INFORMATION GENERAL INFORMATION HOME
People Selling Melons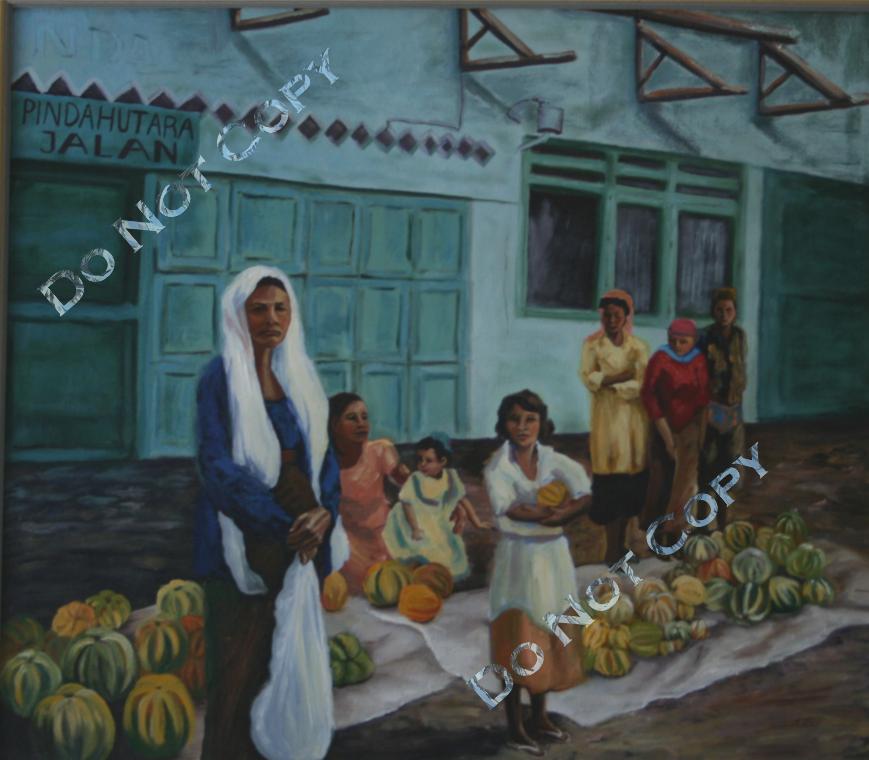 People Selling Melons
What are they feeling, these people by the street selling melons? Some of the cars passing may have seen only some people selling their melons by the road, but others may have seen the bonding of a close knit group, of a family. This was a weekend and they could dress in their finest clothes, wave to the passers by and let their feelings roam with the moment. It was a good day out by the street.
In "People Selling Melons", Susan Mabie uses a loose painting style, allowing the viewer to find his or her own feelings about this street scene in eastern Java. It is rare that the picture is interpreted to have the same meaning twice. One can almost see the faces change expression as one's mood changes. It is an unusual painting style for Susan yet it retains the same power of emotion characteristic of all of her works.
"People Selling Melons" is a part of the "Lighter side" collection by Susan Mabie.
Base Size: 28" x 32"
Order Sizes: Canvas rolled price Stretched price

28 x 32 $268.00 $290.00