BACK PURCHASE INFORMATION GENERAL INFORMATION HOME
The Painter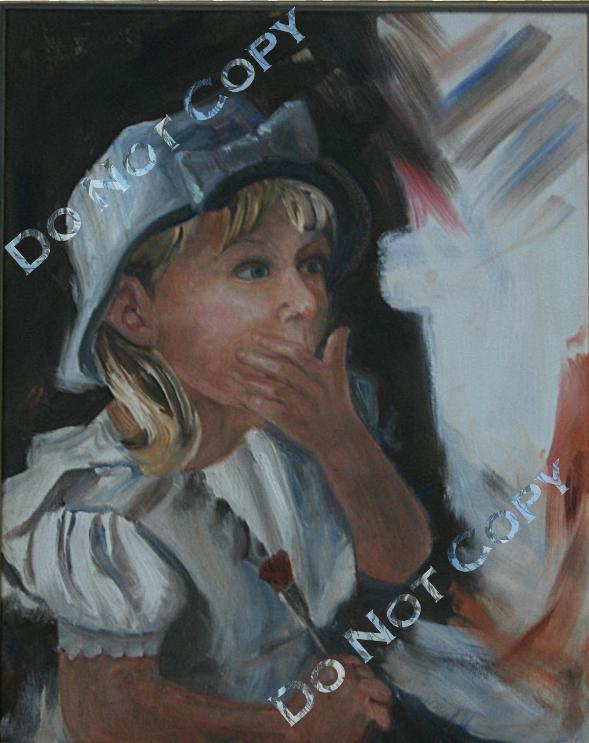 The Painter
Note the look of excitement on the young girl's face as she puts brush to canvass! What is she seeing. Perhaps it is her first feeling of creativity. Perhaps it is feelings that she has not felt before as a picture begins to emerge from her own hands. Or maybe she is a bit afraid that her mother will find out she has painted on her mother's canvas. Only the painter knows.
In "The Painter", Susan captures undetermined feelings. It is an "unfinished" work with broad broad strokes and noticeable omissions, reflective of a young person painting who will become distracted by other things and perhaps never get back to the canvas. But more, it is a picture of the joy of creation of all artists as they develop the visions that they perceive. It is pure unfinished beauty.
"The Painter" is an oil painting in "The Lighter Side" collection by Susan Mabie where emotions around the world are found.
Base Size: 16" x 20"
Order Sizes: Canvas rolled price Stretched price

16 x 20 $120.00 $133.20